A true traveler is always searching for an authentic, unique travel experience yet something that suits their specific criteria. However, to get this information, a simple Google search would result in a sea of information, some of which might be curated by a person, but most of it is simply a lot of commercial jargon that is trying to sell a deal, a package or an itinerary. 
How can the user cut through all this jargon and find the exact content they are looking for?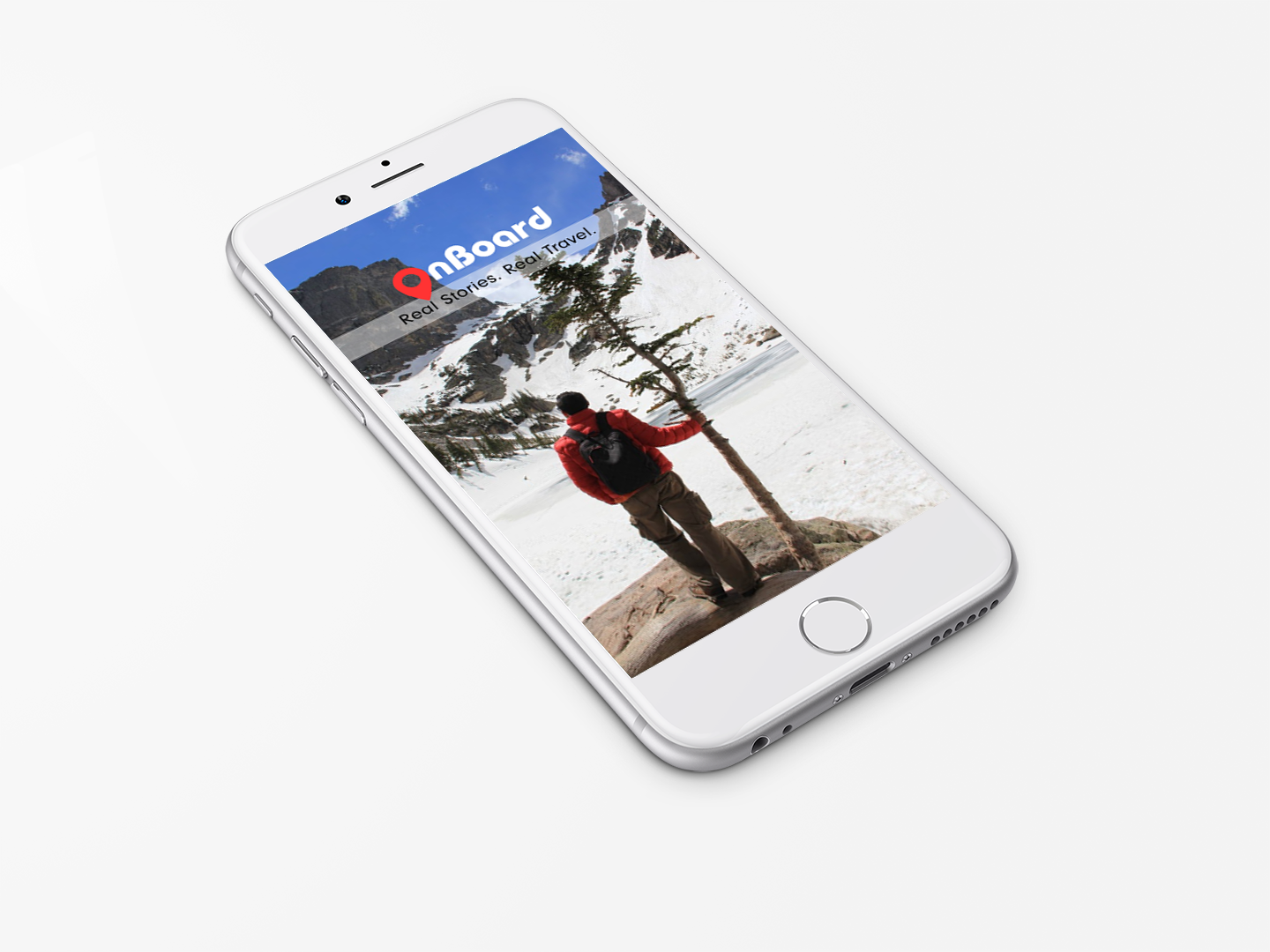 OnBoard is a fully crowd-sourced travel search engine that finds travel blogs/content curated by real people based on a specific search criteria entered by the user. It automatically filters out content with commercial interests and targeted advertising. 
This app streamlines the process of finding specific travel info that is curated by real people, as opposed to travel agencies, hotels and other travel stakeholders. This app helps travelers (not tourists) who are seeking inspiration from the experiences of other travelers, are in need of customized travel recommendations, information seekers, and those who like to plan their travel independently and creatively.
I conducted user research, created wireframes, conducted user testing and finally created a high fidelity prototype for this project. I started by researching other travel apps that provide similar content and/or functionality (Guides by Lonely planet and Trip Advisor) and some functionality adjacent apps that provided similar crowd sourced information (Waze). This was followed by identifying the app's primary functions based on user needs and client goals. These primary functions were then placed within a mobile app ecosystem which resulted in a sitemap. A low fidelity prototype was created and tested on users to identify user flow and app functionality. The findings were reflected on a wire frame that was tested again on the same users to identify further usability issues. Finally, a look and feel of the app was finalized in a mood board which was then incorporated into a high fidelity prototype.
IDENTIFYING PRIMARY FUNCTIONS: 
A search engine that finds & presents relevant content curated by real people (blogs, galleries, recommendations etc.) using user entered criteria as keywords. 
A platform that allows one to interact directly with an educated, experienced and a global travel community. 
A platform to create and curate one's own travel blog that in turn acts as results for search queries run by other users. 
A platform to share one's own travel experiences with friends and networks through social media integration.